Jasprit Bumrah (Current spearhead of the Indian Pace Attack) made his debut in India's tour to South Africa in 2018.
Indian Cricket Team travelled to South Africa in January of 2018 as what was touted to be a monumental year for the team as far as Test Cricket was concerned. Usage of "litmus test" as a phrase by the respectable journalists could not be more overstated. Tours to South Africa(Jan-Feb) followed by England(July-Aug) and ending the year in Australia.
Jasprit Jasbirsingh Bumrah, 25 then, known for his antics with the white-ball was picked up for this tour and helped give a formidable look to the pace attack comprising of Ishant Sharma, Bhuvneshwar Kumar and Mohammed Shami.
Indian fans, not all, were licking their lips at the sight of this pace quartet plus the spin wizardry of Ravi Ashwin and Ravindra Jadeja. Spinners were expected to have a role but not to a great extent. You see in the past, whenever India travelled to Australia, New Zealand, England and South Africa, it had been a foregone conclusion and – more importantly – an understanding that the pitches and conditions "will be" conducive to fast pace and seam bowling.
Moving on….
India not known for their overseas Test record, were expected to give a fair account of themselves considering the bowling arsenal at disposal. On the other hand, Indian batters were far more formidable, experienced and illustrious and were likely to show some resistance to the fiery South African pace attack comprising of Morkel, Rabada, Philander and Ndidi. Keshav Maharaj (their only recognised spinner), on the bouncy seaming pitches, was expected to play an inconsequential role, just like his Indian counterparts.
Favourable home conditions coupled with the athletic pacers the sport-loving country had been generating have always been an Achilles Heel for the touring Indians in the past. This particular Indian team, however, was craving to change that narrative.
With an aggressive leader at the forefront, who has had a decisive hand in bringing about a paradigm shift in fitness levels – particularly the fast bowlers, this team had created a spanking-new spirit of not giving up.
3-Test series ensued and the delightful attitude of the Indians was palpable. On Day 1, in the 74th over, they skittled out the hosts. Hosts, expectedly, came roaring back with some searing pace and immaculate line & length. Pitch played its role to perfection in aiding the world class bowlers in executing their plans. No surprises there at all. India was reeling at 92/7.
What was to unleash in the next 90-100 minutes took the home team and spectators by surprise. Hardik Pandya (lauded as the genuine all-rounder India had been looking for post Kapil Dev era) decided to take the game by the scruff of it's neck. He was clear that if he tried to tip-toe his way around the in-form four-pronged attack, he would be soon joining his colleagues in the dressing room with the team then eventually staring at a huge 1st innings deficit.
He upped the ante and started pulping the same pacers who were just simply unplayable a while back. It started as a couple of huge heaves with the ball flying over the slip cordon but it surely did create a minuscule doubt in the bowlers' mind. They tried to alter their plan in order to dislodge the maverick batsman.
Pandya had other plans. He had come out with an altered mindset in comparison to his mates. He forbid to go down without a fight – a fight which could keep fanning the flame in the Indian camp.
In an innings flowered with exquisite boundaries and a monstrous 6, he took the team score to a respectable 209 in reply to the hosts' 286.
What Hardik Pandya did on the second day of the tour was this :
He set the tempo for his team right at the beginning of the series.
He took physical blows but never got bogged down mentally.
He purposefully decided not to think about the alien conditions, the pitch, cloud cover, India's past track record etc.
He let his talent do all the talking.
He re-instilled the spirit of mental fortitude, calmness and togetherness in the camp.
India lost the first Test by a margin of 72 runs – a margin which could have easily been 250 or 300+. In a low scoring game, that's humongous and could have had detrimental effects on the losing side for the remainder of the series. Such was the weight of Hardik Pandya's whirlwind but resolute knock and it's ripple effect.
Point being….
A travelling team, in any sport, prepares for a contest by studying the home team's strengths and weaknesses. Strengths aka "Home Advantage". It could be both tangible and intangible in nature. You gotta prepare for both. You gotta expect the home team to be at their best in every possible facet of the game. Teams lift their game at home, in front of their home fans, on their home fields, in their home conditions.
Visiting teams need to tackle each of these facets equitably. They need to be absolutely unwavering in their quest. They are aware of the "knowns" and can't have any excuses not to work towards overcoming the same. Winning away from home is indeed an overwhelming endeavour and hence the significance of flawless preparation.
Cut to the chase!
England Test Cricket Team is currently on a tour to India. The tour has started with a 4 Test series. Winning a Test Series in India has always been the biggest frontier for any touring team. A claim well supported by India's glorious home record of 13 consecutive Test series wins since 2013.
WHAT'S THE FUSS ABOUT TOURING INDIA?
In no specific order…
Heat and Humidity.
Ultra-noisy and frenetic fans.
Indians upping the ante (unlike every host nation) big time.
Pitch Conditions (Indian Pitches usually are made of Red Soil which is less elastic in nature coz of less clay content, have less water absorption capacity, dries sooner and crumbles which eventually aids in ball spin). Any host is known to curate pitches more favourable to them than to the visitors. That's the name of the game.Creating pitches to exploit visitors' weaknesses or in case of football, watering/drying the football pitch more than usual related to visiting team's weaknesses. It's making use of the "Home Advantage".
England Cricket Team, in the last 6-8 years, have turned a page as far as their brand of cricket goes. They are the current World Champions in the 50-over format and are in Top 3 in Test Cricket.
Before visiting India, they toured Sri Lanka and comprehensively won the Test Series 2-0. Captain, Joe Root, was fairly adjudicated the Man of the Series.
Joe Root clearly outclassed any other batter in the series and in a small way put paper over the cracks w.r.t to his fellow batters' capabilities. Let's be honest.
Sri Lanka (SL) as a cricketing nation has been on a downward spiral since 2015. They seriously lack a charismatic leader along with a selfless cricketing board. England batters, ex-Root, not able to stamp an authority on an inexperienced Sri Lankan bowling attack called for a deliberation. Especially considering what was on the horizon in a couple of weeks' time.
Root, the batsman, thought out about all the advantages SL possessed, applied himself accordingly and passed the test with flying colours. One of the perfectly executed tactics was the usage of sweep shot against the home spinners. Low bounce has been a perennial feature when it comes to SL pitches and Root and Co thoroughly used it to their advantage. Homework well done!
Yesterday, England lost the Test Series to India 1-3. Due to the pandemic and measures taken by BCCI, 4 tests were to be played across 2 venues only; Chennai and Ahmedabad – one venue known to produce turning pitches and another which is a brand new entrant to cricketing venues.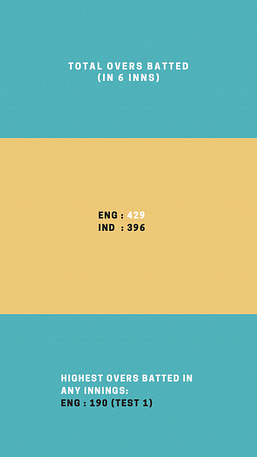 In the first 3 Tests, England batted more overs (33 more) than India which should come as a surprise to anyone. Credit to a heroic batting performance in Test 1 by the skipper who consumed a whopping 63 overs. Eng went on to win that test in the 1st session of Day 5.
Word on the Pitch : Absolutely lifeless on Day 1, 2 and 3. Didn't offer much to the bowlers and hence the massive 1st innings score by England. Started turning from Day 4 onwards which was instrumental in Indian batting order collapse on Day 5.
Test 2 at the same venue and Indians found their mojo back. Rohit Sharma regained his form with a sublime 150+ score. England spinners were on top of their game but weren't aided enough by their batters. Got bowled out cheaply, conceded a massive lead and eventually the game.
Word on the Pitch : Started turning from Day 1 onwards wherein Leach and Moeen made inroads into the hosts' batting line up. Unfortunately, they weren't good enough to dislodge Rohit Sharma who was ably helped by Ajinkya Rahane and Rishabh Pant with fine half-centuries.
Was it a surprise to see the pitch turn from Day 1? Depends on what lens you use.
If you are a true professional, a prolific competitor, mean serious business, understand the nuances of the game, then the answer is NO!
Test 3 in a new venue with a Pink Ball: Visitors chose to bat first, got bowled out in under 50 overs for a paltry score of 112. Indian spin wizards grabbed 9 out of the 10 wickets. England spinners were equally up-to the task by taking 9 wickets as well and restricting India to 145. In response, Indian spinners gobbled up England's second innings for a measly 81 runs by scalping all 10 wickets. India won convincingly.
Word on the Pitch : Rank turner from the very 1st hour of play. Indian spinners bowled more than 85% of the total overs. England spinners exploited it well too but unfortunately their batters looked completely bewildered against the quality of Indian spin attack. More than half of 28 wickets spinners took fell to balls that went straight on.
% of sweep shots attempted by England batters in this series vis a vis the series against SL saw a huge drop. It was to do with the bounce Indian spinners were enjoying and more importantly their superior quality over their SL counterparts. England, apparently, weren't ready with a Plan B. They did try to attack the spinners by tracking down the pitch but it was never going to be sustainable.
Was it a surprise to see the pitch turn from Day 1? Depends on what lens you use.
If you are an ex-cricketer/journalist OR if you are running short of ideas to garner attention on Social Media OR if you are just a plain "sore loser", then the answer is YES!
Social Media activities have gathered a lot of momentum in many parts of India and England largely due to the comments made by a handful of "expert cricketing minds". Quality of the pitches or how disgraceful it is to curate a pitch of such "low standards" or how International Cricket Council should ban Ahmedabad as a venue for dishing out an"unsuitable" pitch being some of the key concerns.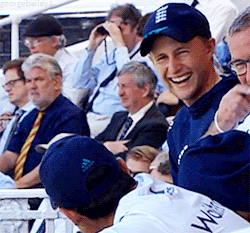 Few reactions from the English players post Test #3:
Root : "It was a challenging pitch for both teams. Their bowlers exploited it way better than ours. All credit to them. Let's not hide away from the fact that we were completely outplayed".
Trott, England Batting Coach : "I thought it was tricky at times for everybody to play on, obviously pretty dry and that's what we have seen here in India. We had first use for it, so we would have like to score more runs and put India under a bit of pressure".
Leach, England spinner : "Their spinners bowled really well, I do not think we should take anything away from them by saying bad things about the wicket, they played well and we need to learn from that".
Clearly, the England players were here to compete and didn't join the noisy bandwagon on Social Media.
What the comments from English ex-cricketers and journalists indirectly hinted at:
Skill Set of the current squad is not good enough to tackle the pitch threat and the players need an "even contest" between bat and ball.
Any test in the sub-continent which gets over in less than 3 days needs to be heavily questioned.
Current squad doesn't possess the mental strength to recover from huge embarrassing losses.
There have been no issues as far as England's Team Selection is concerned.
There are no worries whatsoever with the application shown by a few England players.
The comments also felt uninformed, uneducated as they completely ignored a critical factor – the Pink ball. After 16 Tests, verdict is still out if the Pink Ball version of tests is here to stay.
In Test #3, a few issues came to the fore.
For the pink ball to maintain it's colour, extra lacquer is applied by the ball manufacturers. Extra coating assists the ball to skid on & even quicken up off the surface. This aspect proved more crucial in the Ahmedabad day/night game than the pitch. Also, the black seam is harder to pick up for the batsmen and as a result it can be a concern to distinguish in which direction the seam is headed – which provides precious clues as to whether the delivery is an arm ball.
Axar Patel exploited it well by bowling with a horizontal seam which increased the chances of ball skidding.
The reason English spinners couldn't make use of this aspect was evidently the absence of skills needed to pull it off.
This era Indian team (2016-present) is one of the modern Test cricket's greatest teams and one of the most dominant home teams ever. They could – with wins in the World Test Championship, away series against England in the summer and in South Africa later this year – move into the very highest echelons of sides in Test history.
As Root rightly pointed out last evening "We didn't match India in the last 3 matches, and we need to keep learning and keep getting better for this experience and this series, and we need to keep evolving and move forward".
That's the attitude of a champion leader. Just plain hard facts!
He needed a Hardik Pandya like character within his team, not Mr. Vaughan's petty Social Media shenanigans!
---
This Week's TRIVIA
---
Q1) What is England's Test Series in India known as?
Q2) Which is the largest capacity stadium in the world?
---
A1) Anthony De Mello Trophy – for all the India v England Test series played in India (since 1951).
Pataudi Trophy – for all the England v India Test series played in England (since 2007).
A2) Largest cricket stadium in the world is Narendra Modi Stadium with a capacity of 110,000.
However, the largest capacity stadium in the world is Rungrado May Day Stadium in Pyongyang, North Korea with a capacity of 114,000.